Frosty
DEF
generation


Dragon stats
A mysterious dragon that lives in packs on snowy fields. The dragon can unleash its powers if the accessories around its neck are unlocked.

LV 1 Stats
LV Max Stats
Stats
min
max
Stats
min
max
HP
HP
ATK
ATK
DEF
DEF
How to obtain
Edit
Frosty can be obtained through
Using the dragon portal in Dragon Village 1 (To get Frosty in the said game you must do an egg combination of Black, White, and random egg.)
Brilliant mysterious egg
Get the scroll and create it once you have its ingredients.
Its ingredients involve a Black and White Dragon eggs. This references its only egg combination from the previous game.
Frosty's polar opposite is Dark Frosty.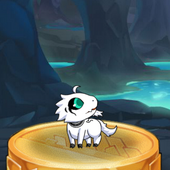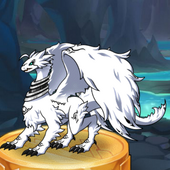 Ad blocker interference detected!
Wikia is a free-to-use site that makes money from advertising. We have a modified experience for viewers using ad blockers

Wikia is not accessible if you've made further modifications. Remove the custom ad blocker rule(s) and the page will load as expected.